publications
---
A publication under the Publications menu
RADIATION PROTECTION IN AUSTRALASIA
The Journal of the Australasian Radiation Protection Society incorporating the ARPS Newsletter
October 2012, Vol 29 Number 2
CONTENTS
EDITORIAL

Ches Mason has alerted me to the fact that the ICRP has 2 documents out for comment at present. One is on occupational intakes and exposure; the other on managing radon. The closing date for the first document is very soon - 13 April.
Given the importance of ICRP documents, members who deal with unsealed substances (especially Uranium) are encouraged to read the documents and make comments.
Education and Training in Radiological Protection for Diagnostic and Interventional Procedures
ICRP Publication 113 – Ann. ICRP 39 (5), 2009
E. Vaño, M. Rosenstein, J. Liniecki, M. Rehani, C.J. Martin, R.J. Vetter
Interpretation of biological dosimetry of
New Zealand
sailors by Wahab et al.

Peter Noel Johnston, Peter Anthony Burns, Stephen Bruce Solomon,
Richard Allan (Rick) Tinker, Jordan Steven Lock

Abstract


Wahab et al, (2008) recently published a study using biological dosimetry to estimate doses to

New Zealand

sailors who were present at the British Grapple Tests in the Pacific 1957-1958. They conclude that elevated translocation frequencies are most likely due to radiation exposure at those tests and doses have been estimated. This assessment of the study by Wahab et al. shows the work has numerous flaws, ignores measured dose information from the test period and the interpretation that sailors were exposed to high radiation doses cannot be sustained by the available data.

Keywords: atmospheric testing, dosimetry, cytogenetics, fallout




© 2010 Australasian Radiation Protection Society

The full text of this paper is available from the ARPS Secretariat


Telephone

 (61 3) 9756 0128  arps@21century.com.au


PO Box 7108, Upper Ferntree Gully, Victoria 3156, Australia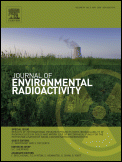 Following the success of the electronic subscription to the Annals of the ICRP last year, financial members of ARPS now have access to an additional journal, the Journal of Environmental Radioactivity.
Publication of Radiation Protection Series No. 18
Safety Guide for the Use of Radiation in Schools – Part 1: Ionizing Radiation
Radiation Protection Series No. 18,
Safety Guide for the Use of Radiation in Schools - Part 1: Ionizing Radiation
has now been published and the final document can be downloaded from ARPANSA's website at
http://www.arpansa.gov.au/Publications/Codes/rps18.cfm
. It is not intended to produce hardcopies at this stage.
RADIATION PROTECTION IN AUSTRALASIA
The Journal of the Australasian Radiation Protection Society
incorporating the ARPS Newsletter
July 2005, Vol 22 Number 2
RADIATION PROTECTION IN AUSTRALASIA
The Journal of the Australasian Radiation Protection Society
incorporating the ARPS Newsletter
March 2005, Vol 22 Number 1
Radiation News from Google