The Australasian Radiation Protection Society Inc (ARPS) is a professional society of members engaged in one or more aspects of radiation protection.
---
Managing naturally occurring radioactive material (NORM) in mining and mineral processing

The NORM
guideline
is issued by Resources Safety under the Mines Safety and Inspection Act 1994, and has been endorsed by the Mining Industry Advisory Committee. The first edition was published in 2008. It has been reviewed and revised to include uranium mining.
The ICRP has recently reviewed available scientific information on the health effects attributable to exposure to radon and its decay products.
Questions have been raised regarding the validity of the scientific information, in particular the lack of allowance for the synergistic effects on cancer risk from smoking. ARPS members are encouraged to discuss the issues in the New Radon Forum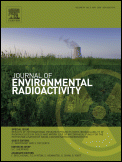 Following the success of the electronic subscription to the Annals of the ICRP last year, financial members of ARPS now have access to an additional journal, the Journal of Environmental Radioactivity.
Below is a link to a New York Times article regarding a couple of radiation accidents in radiotherapy. This is the first in a series of articles that deals with medical radiation accidents. The article includes videos and an interactive graphic for those unfamiliar with multi-leaf collimators on linear accelerators.
A timely article, given the upcoming Asia Region ALARA Network (ARAN) meeting in Adelaide which will be discussing medical exposures. The ARAN meeting is on just prior to the ARPS conference.
http://www.nytimes.com/2010/01/24/health/24radiation.html?pagewanted=1&hp
It has been a long time, since my previous (first) blog entry. But I have returned to write more. I must start with an apology for a missing issue of Radiation Protection in Australasia. Those people who were at the conference in Perth, may recall that I promised a final issue for 2009. You may have noticed, by the lack of a copy of the journal in your letter box, that this final issue didn't eventuate. Creation of an issue of the journal is a process that involves a number of people who magically turn a number of documents and email into the final printed product that is posted to members. I didn't allow enough time for the creative publication process to take place before the end of 2009.
After it has been used as fuel for power plants, the thorium leaves behind minuscule amounts of waste. And that waste needs to be stored for only a few hundred years, not a few hundred thousand like other nuclear by-products. Because it's so plentiful in nature, thorium is virtually inexhaustible. It's also one of only a few substances that acts as a thermal breeder, in theory creating enough new fuel as it breaks down to sustain a high-temperature chain reaction indefinitely. And it would be virtually impossible for the by-products of a thorium reactor to be used by terrorists or anyone else to make nuclear weapons.
Read more at Wired Magazine at http://www.wired.com/magazine/2009/12/ff_new_nukes/
No post-implant dosimetry performed
0% (0 votes)
<=1 day after implant
21% (7 votes)
>1 day and <=3 days after implant
6% (2 votes)
>3 days and <=10 days after implant
0% (0 votes)
>10 days and <=30 days after implant
58% (19 votes)
>30 days
15% (5 votes)
Total votes: 33