The Australasian Radiation Protection Society Inc (ARPS) is a professional society of members engaged in one or more aspects of radiation protection.
---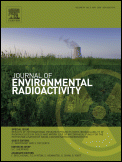 Following the success of the electronic subscription to the Annals of the ICRP last year, financial members of ARPS now have access to an additional journal, the Journal of Environmental Radioactivity.
Below is a link to a New York Times article regarding a couple of radiation accidents in radiotherapy. This is the first in a series of articles that deals with medical radiation accidents. The article includes videos and an interactive graphic for those unfamiliar with multi-leaf collimators on linear accelerators.
A timely article, given the upcoming Asia Region ALARA Network (ARAN) meeting in Adelaide which will be discussing medical exposures. The ARAN meeting is on just prior to the ARPS conference.
http://www.nytimes.com/2010/01/24/health/24radiation.html?pagewanted=1&hp
It has been a long time, since my previous (first) blog entry. But I have returned to write more. I must start with an apology for a missing issue of Radiation Protection in Australasia. Those people who were at the conference in Perth, may recall that I promised a final issue for 2009. You may have noticed, by the lack of a copy of the journal in your letter box, that this final issue didn't eventuate. Creation of an issue of the journal is a process that involves a number of people who magically turn a number of documents and email into the final printed product that is posted to members. I didn't allow enough time for the creative publication process to take place before the end of 2009.
After it has been used as fuel for power plants, the thorium leaves behind minuscule amounts of waste. And that waste needs to be stored for only a few hundred years, not a few hundred thousand like other nuclear by-products. Because it's so plentiful in nature, thorium is virtually inexhaustible. It's also one of only a few substances that acts as a thermal breeder, in theory creating enough new fuel as it breaks down to sustain a high-temperature chain reaction indefinitely. And it would be virtually impossible for the by-products of a thorium reactor to be used by terrorists or anyone else to make nuclear weapons.
Read more at Wired Magazine at http://www.wired.com/magazine/2009/12/ff_new_nukes/
No post-implant dosimetry performed
0% (0 votes)
<=1 day after implant
21% (7 votes)
>1 day and <=3 days after implant
6% (2 votes)
>3 days and <=10 days after implant
0% (0 votes)
>10 days and <=30 days after implant
58% (19 votes)
>30 days
15% (5 votes)
Total votes: 33
A CT scanner in the USA has been operated at settings that has caused some patients to experience hair loss and skin reddening...
I'm not sure about the accuracy of the dose values reported, but in order to experience these effects, I have done a rough calculation and found that the skin dose would need to be about 50 times higher than a regular CT scan.This is easily accommodated by the very high capacity x-ray tubes now available in CT scanners. The effective dose would be about 75mSv.
During the ARPS 34 Conference in Fremantle, Bill Toussaint in his Boyce Worthley Oration mentioned a book by Geoff Bennett about the early history of X-Ray in WA. It was suggested that the book should be made available on the ARPS web site. The introduction by Geoff Bennett is below and the complete book can downloaded as a PDF (5.5 MB) by clicking on the picture.
Just back from the 34th ARPS conference in Perth. It was a wonderful conference and there was much to learn, in both the presentations and during discussions with other delegates. To my surprise Ivan mentioned that I hadn't started my blog. It was a shocking eureka moment - I have a blog! Once the initial surprise passed, I realised that it makes sense to have a Journal Editors blog. Hence I have checked it out, and I am writing this now.
Of course, my dear wife suggested that I should not inflict myself upon you all. But, so far, the most difficult bit seems to be picking a TAG for this entry, (or perhaps for the blog) and ARPS seems a safe choice, hence I will try to continue writing something here once in a while.
Radiation News from Google